Professional's Breakfast
"Relationship Principles of Jesus "
led by Tom Holladay
You are invited to join your friends from The Journey for our upcoming
Professionals Breakfast on Wednesday morning, January 26th.
This Professionals Breakfast will be held online via Zoom from 7:00-7:55am.
In this special 55-minutes Professionals Breakfast hear from Tom Holladay about learnings from his book Relationship Principles of Jesus. Based on a study of the life and the teaching of Jesus, there are six principles that are explored in the book. These are not the only principles that Jesus taught, yet they certainly are at the center of stronger relationships for every one of us.
PLUS, We will also be giving away 3 FREE COPIES of Tom Holladay's book – The Relationship Principles of Jesus – but you must attend to be eligible.
Here is the Zoom link/call-in number for the meeting. Just join us online 5 minutes before the Zoom call is scheduled to begin at 6:55am.
Zoom -
https://zoom.us/j/94868964678
Password: journey
Call in Option: 929.436.2866 + Meeting ID: 948 6896 4678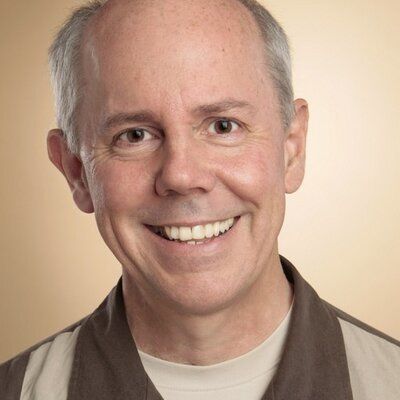 Led By: Tom Holladay
Tom and his wife Chaundel met in High School then attended college together, becoming engaged their senior year. They have now been married forty years and have three children - Ryan (married to Brittany), Alyssa (married to Andrew Lossau) and Luke (married to Zoya). They have six grandchildren: Reese, Anna, Kate, Dottie, Amaya and Gabe.

Tom earned a BA from California Baptist University (1977), a Master of Divinity from Golden Gate Baptist Theological Seminary in Mill Valley, California (1981) and from there went to pastor a small church in Marysville, CA. for 10 years. During his ministry a flood destroyed the church buildings and many member's homes, and the church relocated and rebuilt and began growing again. He says, "The church grew a little while I was there...and I grew a lot!"

In 1991 Tom and Chaundel came to Saddleback Church in Lake Forest, CA. As a Teaching Pastor at Saddleback, he regularly speaks at the weekend services and at studies throughout the week. He also teaches DriveTime Devotions: a daily ten minute Podcast going through the Bible a chapter a week. In addition to his pastoral leadership and teaching ministries at Saddleback, Tom assists Rick Warren in teaching Purpose-Driven Church conferences to Christian leaders all over the world. Tom's passion in ministry is to help people discover a love for the Bible and an understanding of God's truth that changes the way they live.